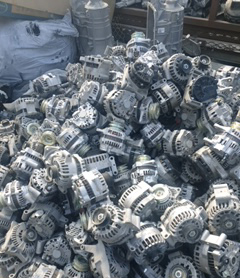 International Trading Offers
We DB Recycling, International Trading Company deal in  Ferrous & Non-Ferrous Metal Scraps from India, have become a pioneer in Metal Supplying  Industry and builds ethical relationships with our Reputed Customers worldwide. Our Range of Products enhances the interest in our customers to choose the best quality material at reliable pricing and our timely delivery always keeps delightful our customers to a great extend.
We DBR   have our office in Faridabad and Delhi in India. we are very well maintained professional management staffs handling the Operations, Logistics, Key Accounts servicing to our reputed customers in terms of the Quality and best service.
We at DBR , offers a wide range of Ferrous and Non-Ferrous Metals scraps to End Users, Traders & Indenters on a large scale enable us to provide good market pricing always keep our sources to a targeted extent. 
Aluminium ingots – Manufacturing of all grades of Aluminium Alloy Ingots. Our products are manufactured/recycled by using best quality raw material at our State-of-art manufacturing unit, equipped with the latest machinery.
We manufacture Aluminium alloy ingots such as LM2, LM6, LM25 / A356.2, LM9, ADC12, AlSi132, AC2B etc. for gravity (GDC), pressure (PDC), low pressure (LPDC) and sand die-casting. We can produce Aluminium alloys to local and International specifications such as IS, BS, JIS, DIN and ASTM as well as proprietary alloys as per our customer needs.
Our product is very suitable for producing good quality aluminium pressure die casting and gravity die casting parts.
The alloys we manufacture are appropriate for automotive and electrical application.
We buy and sell all types of ferrous and non-ferrous scrap.